Brooklyn Living
I have partnered with Raymour & Flanigan and received product in exchange for this post. All expressed opinions are 100% my own."
On January 1st, 2017 I decided to call Brooklyn, New York my home. After months of apartment hunting in NYC (which mind you is absolutely excruciating) I decided upon Williamsburg. Williamsburg was my initial first choice, but as per usual I'm never satisfied with anything until I've explored all options. I ventured then to the Upper West Side, SoHo, TriBeca, Financial District, Harlem, Hells Kitchen, Upper East Side, and then finally back to Williamsburg. The culture in Brooklyn is anything and everything. Some of the best cafes, restaurants, bars, nightclubs — its exactly everything I could've wanted. With travel over the last few months its taken me a bit of time to make my home feel more like a home but thanks to my friends over at Raymour and Flanigan its coming together exactly as I've imagined.
A simple, yet modern couch was a staple piece I wanted for my living room. Given I work from home (when I'm home) I spend a decent amount of time emailing and editing from the couch. I prefer the look of leather, yet usually cloth is a bit more comfortable. This leather couch is the perfect combination of sophistication and comfort — which I can vouch for given I've slept on it quite a few nights by now.
When I visited the Lincoln Center location R&F I fell in love with this Rhea bed frame. I wanted something slightly rustic, yet modern to blend with the rest of my apartment. The color matched perfectly to the tones of my bedroom and added exactly the character I was looking for.
My bed not only functions as a place of rest but also a primary work space. Curled up in bed with a cup of tea, my computer, and Beethoven's String Quartets is one of my favorite morning work routines.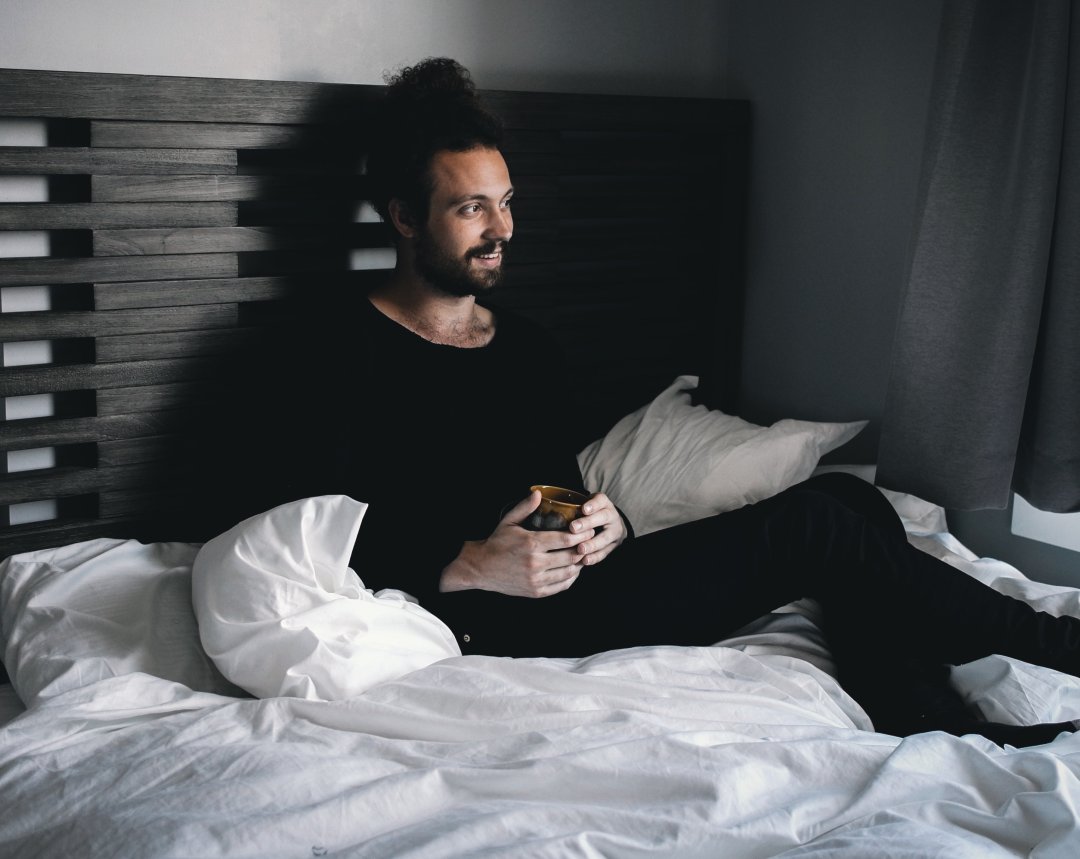 Many thanks to my friends at Raymour and Flanigan for helping turn my apartment into a home. For the first time in a long time I'm excited to come home at the end of the day, and the Rhea bed frame and custom American leather couch make all the difference.
Keep tuned for future home furnishing updates:
Eric von Fricken